On Monday, U.S. Senator Dick Durbin of IL and U.S. Representative Bobby Rush of IL joined Silver Spring Networks, ComEd, Illinois Institute of Technology (IIT) and West Monroe Partners to launch the new CSMART Smart Grid Lab at the IIT Robert W. Galvin Center for Electricity Innovation. Built with the support of IIT, ComEd, Silver Spring and West Monroe, the center is one of the first of its kind to bring together academic, industry and utility experts to provide a fully-functional test environment for smart grid and smart city technology, including intelligent street lighting that can create a platform to add-on additional smart city assets.
The public-private collaboration aims to drive innovation, while helping to educate the next generation of utility workers and target a steady stream of job creation through infrastructure modernization. ComEd's smart grid program, supported by Silver Spring technology, has already supported the creation of more than 2,800 jobs in 2013, for example.
Read more on CSMART from Fierce Smart Grid, Greentech Media and Smart Grid Today.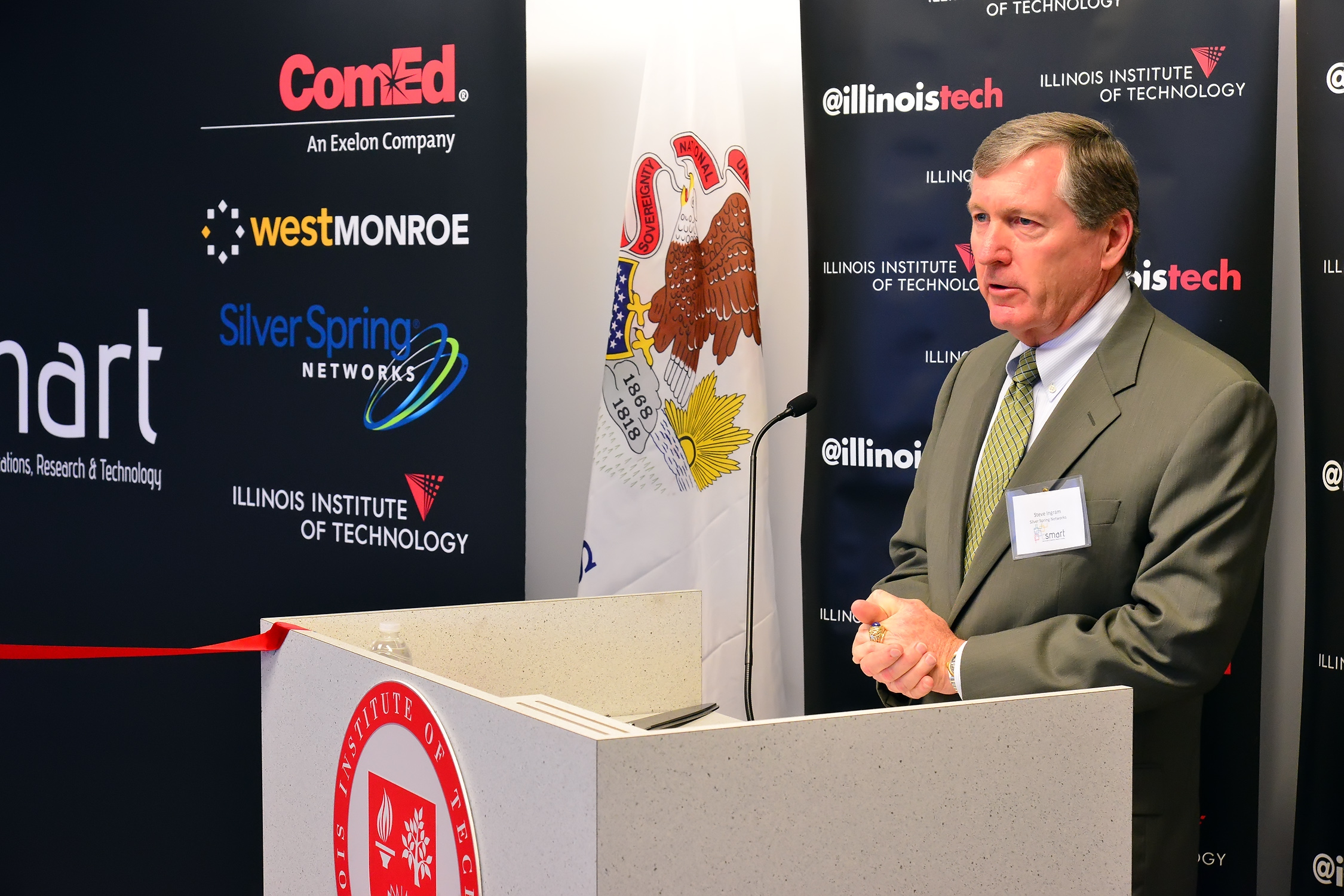 Steve Ingram, Silver Spring's VP of Global Delivery, told attendees that Open Standards will drive innovation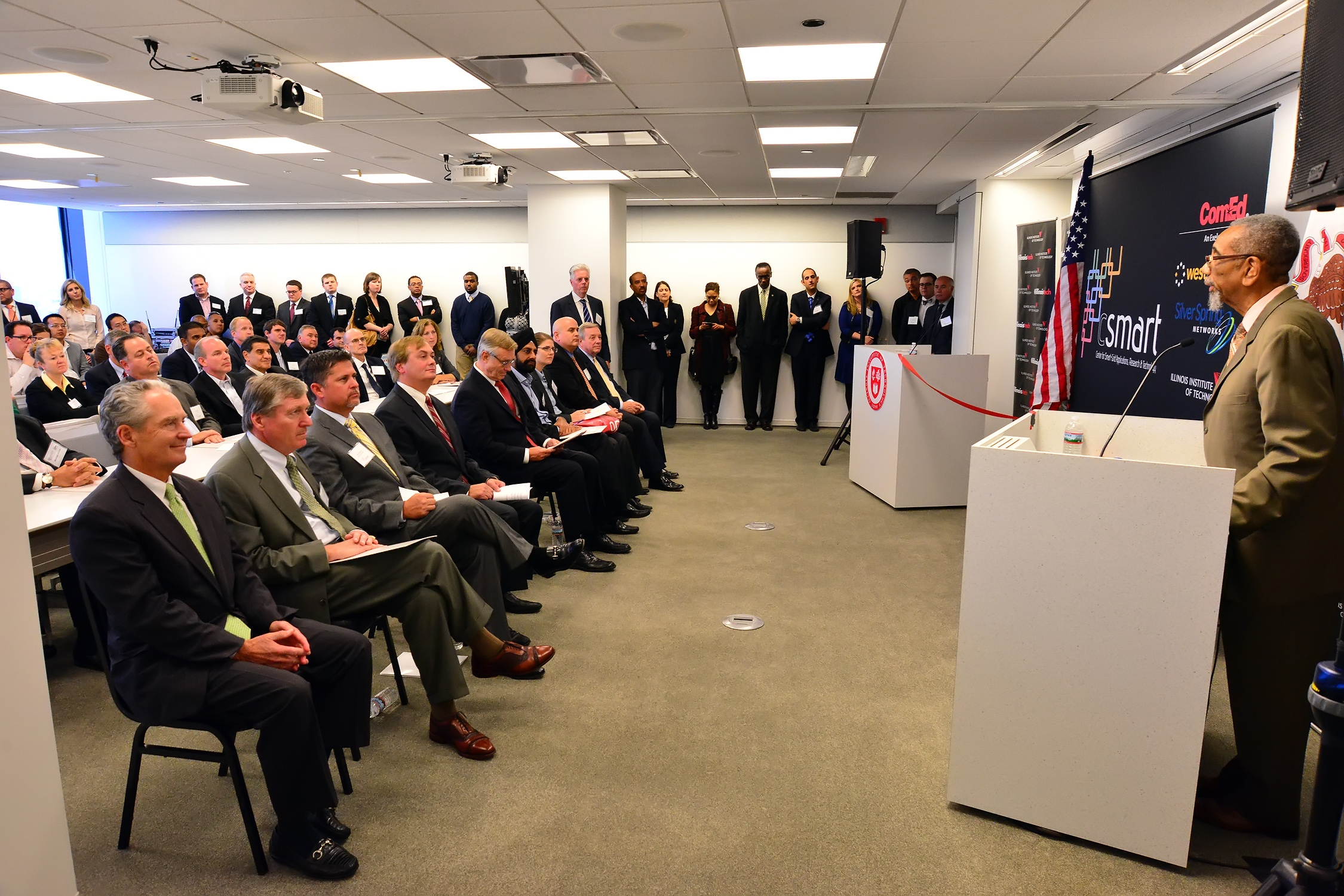 IL Congressman Bobby Rush addresses attendees at Monday's CSMART Smart Grid Lab opening 
Amy Cook is the Public Relations Manager for Silver Spring Networks